Infographic: 10 practical ways to streamline the RFP process
Despite being methodical in theory, the travel RFP process can quickly get derailed.
Managing the opinions of senior stakeholders to the sound of traveller noise, remaining flexible to accommodate different timelines and priorities, all while trying to secure the very best deal and the most amount of value for your organisation makes for a project that can easily be thrown off course.
Decades of experience in receiving and answering RFPs, as well as issuing them ourselves, means that we've found a comprehensive list of ways in which the whole process can be streamlined, limiting its impact on time and resources across your organisation.
Here are 10 practical ways to streamline the RFP process: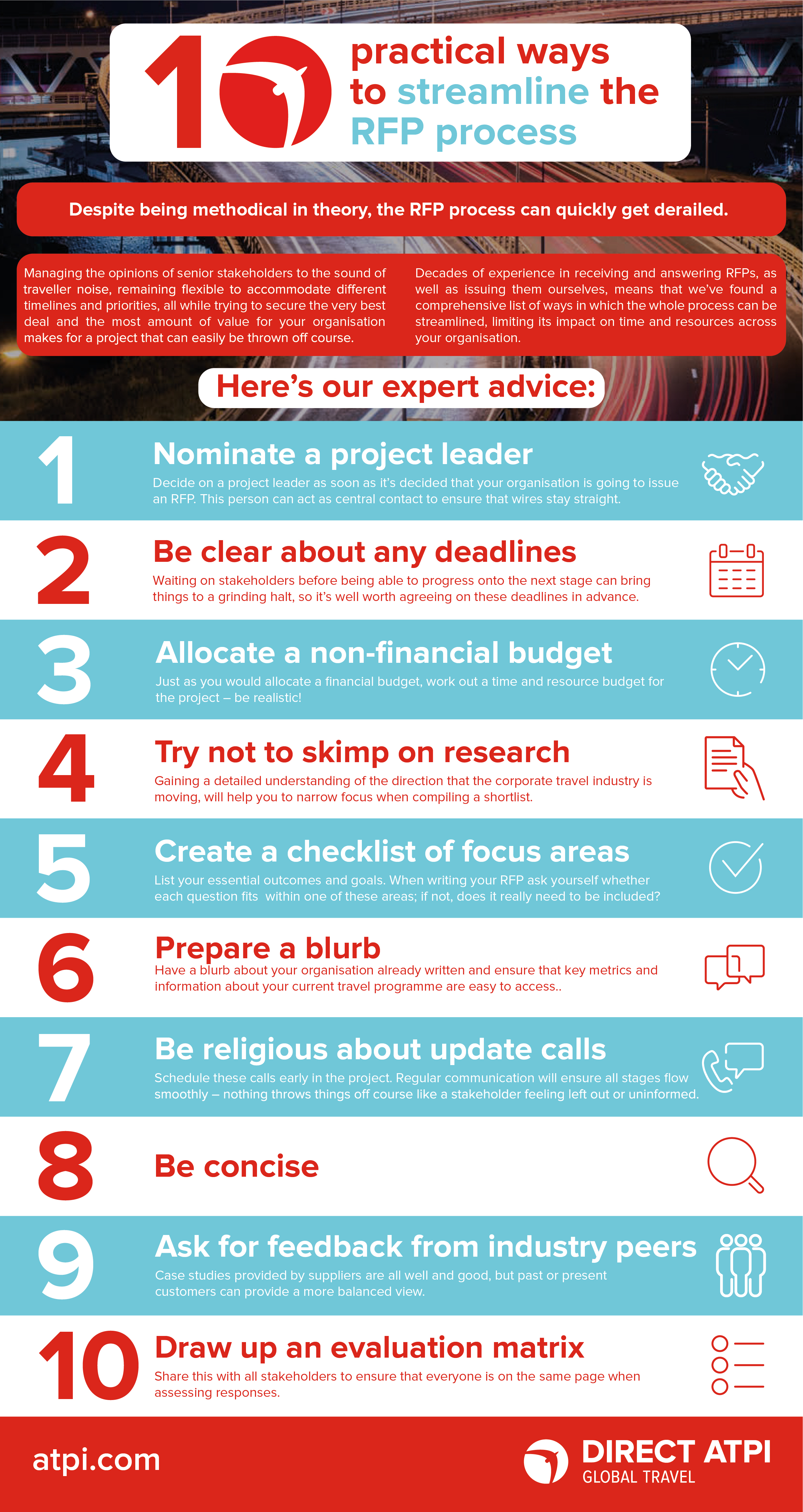 Want to receive similar articles straight to your inbox? Sign up to receive the latest corporate travel insights each month