When travelling for business, you want to focus on the key priorities. ATPI On The Go™ helps you manage your itinerary, access important travel documentation and puts emergency information right at your fingertips.
ATPI On The Go
Take the stress out of travel with the ATPI On The Go™ mobile travel app, your first choice travel companion.
ATPI On The Go™ is available on all Apple & Android phones and tablets
Additional Features Include:
Flight Status Information
Easily check the status of your flight while you are on the go.
Toolbox
Travel Directory: everything you need to know about your travel destination
Map: an interactive Google map to easily find directions
Currency Converter: easily convert different foreign currencies
World clock: check the time in your country of origin or destination.
ATPI Office Directory
Addresses and contact details of ATPI offices including an easy to use map.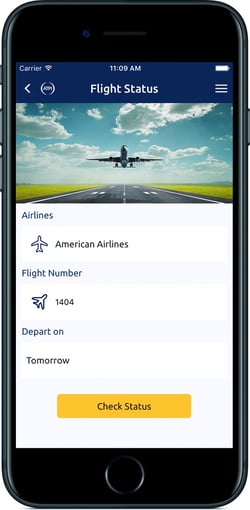 Manage Your Itinerary
Access your booked flights, hotel and rail itineraries
Easily upload the itinerary to your calendar & forward to colleagues or family and friends.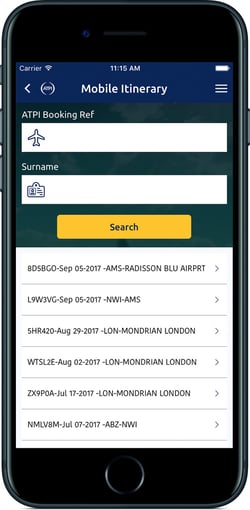 Emergency Information
Immediate access to the emergency numbers for police, fire and medical assistance
Locate Me alert button to track and contact travellers in emergency situations
Telephone & contact details for the local ATPI office.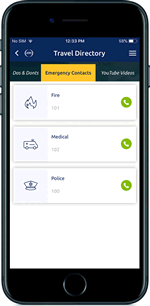 Upload Traveller Information
Store loyalty cards, passport & visa information in your secure mobile wallet
Upload photos of travel documents
Alerts notify the expiry of your passport or visa.